One thing is for certain during this global crisis and our shelter-in-place orders: we have all been given the gift of time – even if this is not how we'd prefer to spend it!
Most of my extra time is on the weekends when I'd normally be going out to dinner with friends, seeing family, attending concerts and sporting events, and running errands. I'm fortunate that my weekday routines haven't changed much: I've been working from home for 20+ years and can still take daily walks with the dog, so the primary change – beyond missing my Pilates studio classes and interactions – is really the mental part of all this, the knowledge that I CAN'T do whatever I want.
So, I've decided to jot down some thoughts and recommendations each day, both to chronicle and help pass the time, and maybe provide some outlet for fun and enjoyment during the long days we're all spending at home. Each day, I'll post a "gratitude" – something I'm thankful for, a song I love and am listening to, a poem or quote, some recommendations for books and movies/shows to watch, etc… Maybe some cute puppy pics, along the way. If you have some ideas to add, please share and let's try to make this time a bit more enjoyable.
Daily Gratitude: It's no longer March! I'm thankful we've turned the page on the calendar. I could swear that March had more than 31 days this year…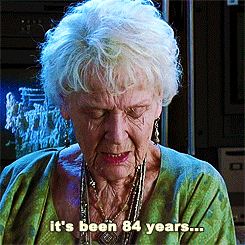 Today's tune: In honor of the recently-departed Bill Withers…it's physically impossible to hear this song and feel sad.
Today's poem:  The Second Coming, William Butler Yeats. I mean it's good enough for Joan Didion, so it's good enough for me.
Turning and turning in the widening gyre
The falcon cannot hear the falconer;
Things fall apart; the centre cannot hold;
Mere anarchy is loosed upon the world,
The blood-dimmed tide is loosed, and everywhere
The ceremony of innocence is drowned;
The best lack all conviction, while the worst
Are full of passionate intensity.
Surely some revelation is at hand;
Surely the Second Coming is at hand.
The Second Coming! Hardly are those words out
When a vast image out of Spiritus Mundi
Troubles my sight: somewhere in sands of the desert
A shape with lion body and the head of a man,
A gaze blank and pitiless as the sun,
Is moving its slow thighs, while all about it
Reel shadows of the indignant desert birds.
The darkness drops again; but now I know
That twenty centuries of stony sleep
Were vexed to nightmare by a rocking cradle,
And what rough beast, its hour come round at last,
Slouches towards Bethlehem to be born?
Today's Book: Disappearing Earth by Julia Phillips – it's captivating and beautifully written and lets you disappear into a multitude of interconnected characters' lives. This NPR review will tell you more. I highly recommend it.
Today's Binge-watch: Season 3 of Ozark is amazing. And, of course, if you haven't already watched Seasons 1 and 2, do that STAT! Season 3 has the twists and turns of previous seasons, and all of the excellent writing and acting that this show has displayed from the start. And if you think staying home is boring, you can live vicariously through Marty Byrd and family since their situation is never boring.